Preservation Action, Legislative Update
Volume 21, Number 04, February 09, 2018 →
Lawmakers Pass Short Term CR and Budget Agreement After Brief Shutdown
Lawmakers passed a short term spending deal early Friday morning after a brief government shutdown, funding the government through March 23rd. As part of an agreement between Senate Democrats and Senate Republicans, the short term spending deal also includes defense and non-defense budget increases for FY18 and FY19. The agreement passed by Congress includes an additional $300 billion over the next two years for both defense and non-defense programs. The first increase since the Budget Control Act of 2011. Lawmakers also agreed to suspend the debt ceiling for 1 year. Having top line budget numbers, opens the door for the possibility of Congress passing an FY18 Omnibus spending bill before the March 23rd deadline.
The budget agreement also includes an additional $90 billion for disaster relief, which includes critical funds for historic resources damaged by Hurricanes Harvey, Irma, and Maria. The bill provides $50 million in emergency funding for the Historic Preservation Fund through September of 2019. The additional disaster relief funding is great news for the states and territories working to restore vital historic resources damaged by last year's storms .
For the fifth time since September, the short term spending bill signed into law today continues FY17 enacted levels, which funds the Historic Preservation Fund at $80.91 million.
Preservation Action along with advocates from across the country will present our funding requests for the Historic Preservation Fund (HPF) to Congress during National Historic Preservation Advocacy Week, March 12-14. We need your voice, Register Today!
Congressional Briefing Held on Protecting Latino American Cultural and Historic Places
This week, Preservation Action attended a congressional briefing hosted by the Hispanic Access Foundation and Historic Preservation Caucus on protecting Latino American cultural and historic places. The briefing highlighted the Hispanic Access Foundation's report entitled "Place, Story & Culture: A Top 10 List of Sites Important to Latinos in Need of Protection" and the existing tools in place to preserve cultural and historic sites.
During the briefing 10 cultural and historically significant sites associated with Latino heritage that are worthy of protection were presented. The program's speakers also identified the types of protections that could be available to these sites including, National Parks, Heritage Areas,and Monuments, National Register of Historic Places, National Historic Landmarks and Traditional Cultural Properties.
Sites associated with the Latino community are significantly underrepresented in the federal preservation program. Thank you to the Hispanic Access Foundation and Historic Preservation Caucus for your work in putting together this important and informative event.
Register Today for National Historic Preservation Advocacy Week! Early Bird Rates Expire Monday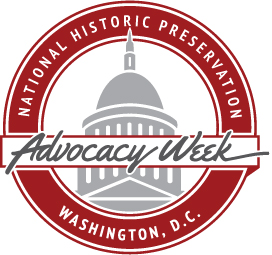 Registration is now open for National Historic Preservation Advocacy Week 2018. Register by Friday February 12thto lock in the best rates!
Preservation Action along with the National Conference of Historic Preservation Officers (NCSHPO) is excited to host the 2018 National Historic Preservation Advocacy Week from March 12th-14th at the historic Hamilton Hotel in Washington, DC.
Advocacy Week registration includes in-depth training, policy briefings, meetings with elected officials and white papers from an array of preservation and policy professionals. Ticketed events offer additional meetings with elected officials, their staff, and a national network of preservation advocates.
We Need Your Voice
Advocacy Week is our annual opportunity to have a mass impact on opinion leaders and policy makers. Together with a cohesive message in support of preservation-positive legislation we can ensure a strong future for the federal historic preservation program.
Make Your Hotel Reservations Today
Take advantage of a special $279/night rate. To make your reservations call 866-407-1764 and use event code "NCSHPO Advocacy". Special room rate expires Feb. 16th 2018.
Check out our Advocacy Week page for more information!
Submit Ideas for the 2018 Past Forward Conference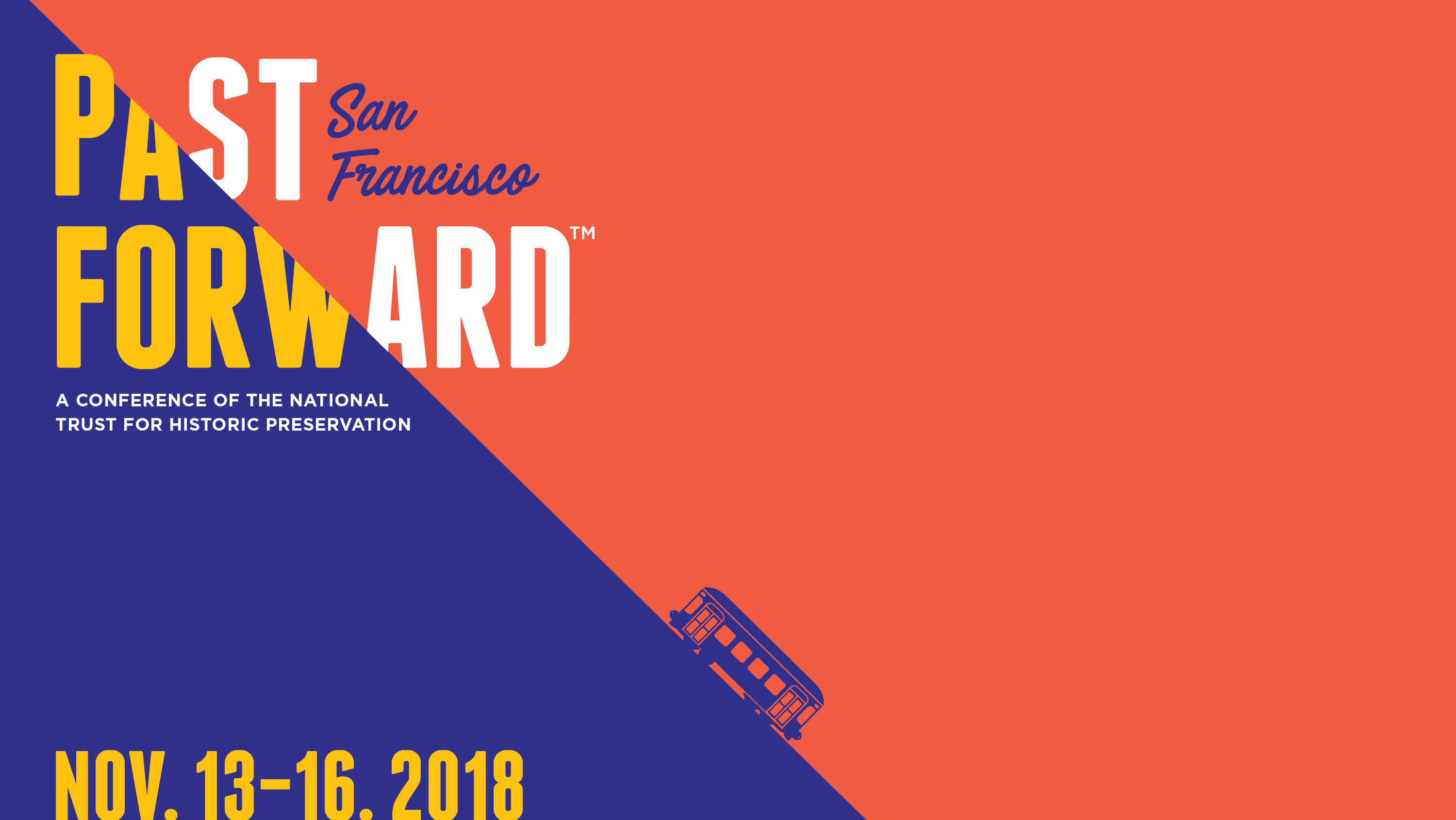 Submit your ideas for the 2018 Past Forward Conference in San Francisco, Nov. 13-16. The National Trust for Historic Preservation is currently looking for ideas to help shape the conference, including topics to cover, educational programming, speakers, and exhibitors to feature in the Preservation Studio.
All suggestions will be considered, but they are particularly interested in programming related to themes of the 2018 conference:
Climate change
Intangible heritage
Cultural landscapes and culture-nature connections
Programming for the 2018 conference will also focus on issues that are significant to the host city, San Francisco. Submissions are due by Monday, February 12th. Check out the link below to submit your ideas and learn more about Past Forward 2018!
Past Forward 2018: Call for Ideas
National News
ACHP: "The Advisory Council on Historic Preservation's first 50 Years: Shaping National Preservation Policy"
Stories From Around the States
Michigan: "Why Save Michigan's Historic Buildings? A Rhetorical Question"
New York: "Editorial: Renew the State Historic Tax Credit"
Missouri: "Proposal to Cut Historic Tax Credits Moves Forward in Missouri Senate"