<!–/ .post-meta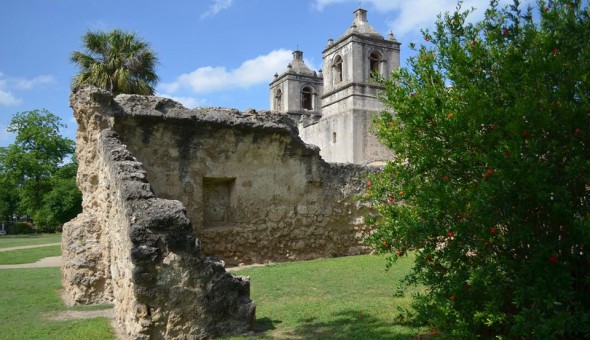 Preservation Action, Legislative Update
Volume 18, Number 17, May 08, 2015 →
FY16 Appropriations Update- Continue to Advocate for HPF Funding
The United States House and Senate recently passed the FY 2016 Budget Agreement, which sets the budget for all discretionary spending. From that, the House Appropriations Committee passed subcommittee appropriation allocations for FY 2016, also known as 302(b) allocations. This amount sets the spending limit for each of the 12 appropriations bills. The limit for the Subcommittee on Interior, Environment and Related Agencies was set at $30.17 billion, nearly $2 billion below the President's request and less than FY15 enacted levels of $30.4 billion. This means that the National Park Service and historic preservation programs, like the Historic Preservation Fund, will have a smaller pool from which funding will be allocated.
The House Appropriation Subcommittees have started working on the 12 appropriations bills, 2 of which have already passed the full House. We expect the mark-up of the Interior, Environment, and Related Agencies appropriations bill, which will determine funding for historic preservation programs, sometime in the next few weeks. Meanwhile, the Senate Appropriations Committee is expected to pass subcommittee allocations soon and begin their work on the 12 appropriation bills.
Given this year's budget constraints, it is absolutely critical preservationists continue to advocate for historic preservation programs. Contact your members of Congress, tell them to support economic development, job creation and our national heritage by supporting the the Historic Preservation Fund. We urge Congress to support the following levels of funding $60 million for State Historic Preservation Officers, $15 million for  Tribal Historic Preservation Officers, $500,000 in grants for underrepresented communities, $30 million for the civil rights initiative competitive grant program and $2.5 million in competitive grants for Historically Black Colleges and Universities.
Particularly, we ask that you reach out to members of the House Appropriations Interior Subcommittee (listed below). We already put together a sample letter for you, just copy, past, personalize and send!

House Appropriations Interior Subcommittee Members
Sample Letter to Congress; Copy, Paste, Personalize, Send! →
San Antonio Missions Moves One Step Closer to World Heritage Designation
The San Antonio Missions site moves a step closer to designation as a UNESCO World Heritage Site. The San Antonio Missions, which encompasses 5 mission complexes including the Alamo in San Antonio Texas, received a positive recommendation from the International Council on Monuments and Sites (ICOMOS). The World Heritage Committee will review the San Antonio Missions nomination and the recommendation from ICOMOS. They are expected to make a final decision on inscription in July.
Situated on the San Antonio River, these 5 Spanish colonial mission complexes, are the most complete and most intact example of the Spanish Crown's efforts to colonize, evangelize, and defend Spain's northern frontier in the new world.
The San Antonio Missions were nominated for the World Heritage List in 2014. If approved for inscription, they would become the 23rd site in the United States inscribed on the Word Heritage List. Most recently, Poverty Point in Louisiana was designated as a World Heritage Site in the summer of 2014. Inscription as a World Heritage Site could mean an increased number of international visitors to San Antonio and a boost for the local economy.
An issue Preservation Action continues to follow is the participation of the United States in UNESCO. The U.S has not paid annual dues to UNESCO since 2011, after UNESCO admitted Palestine as  member state, triggering laws to limit U.S funds to international agencies that admit Palestine. In 2013 the U.S lost its vote in UNESCO. Several attempts have been made to pass a waiver, which would allow the U.S to pay a portion of the dues owed, specifically for World Heritage, thus far these attempts have been unsuccessful. While this did not impact Poverty Point's inscription and is not expected to impact the San Antonio Missions chance of inscription, it could impact United States' ability to have future sites inscribed to the World Heritage List; places like the recently nominated collection of Frank Lloyd Wright buildings.
Missouri's Historic Tax Credit Under Threat
Missouri's very successful Historic Tax Credit could be facing elimination. A new joint resolution, HJR 34, being considered by the Missouri State Legislature, proposes a constitutional amendment to limit general revenue appropriations and mandate state income tax rate reductions in certain situations. State Senator Tom Dempsey added an amendment that would subject all tax credits to the appropriations process. Supporters of the Missouri Historic Tax Credit believes this amendment could lead to the elimination of the program.
HRJ 34 already passed the state House and was most recently placed on the Senate's informal calender. The Missouri Historic Revitalization Alliance put out a call to action encouraging Missourians to contact your state Representatives and Senators. In particular they ask you to contact House and Senate leadership. Find out how you can help save Missouri's Historic Tax Credit.
Preservation Month Celebrations Continue Throughout May
Let us know how you're celebrating preservation month, what's going on in your state? Email photos and events to mail@preservationaction.org. Be sure to also share your Preservation Month photos and events using #PresMonth. Check out how these places are celebrating.
This Place Matters Campaign 
The National Trust for Historic Preservation once again launched the This Place Matters campaign for preservation month. The purpose of the campaign is for people to shine a spotlight on historic places that played a role in their lives. Participation is simple, just download and print your This Place Matters signs, take photos with the sign at places that matter most to you, share the photos online using #ThisPlaceMatters.
Events Where You Live
The Georgia Trust is partnering with several organizations to bring special events and activities across the state.
Check out what the San Antonio Office of Historic Preservation is doing to celebrate preservation month.
Stories From Around the States
Illinois: "Budget Cuts Could be Historic for Preservation Work"
Tennessee: "Governor Haslam Announces 36 Historic Preservation Fund Grants"
Virginia: "Environmental and Historical Preservation Groups Urge Dominion to Seek Alternate Route"
Ohio: "Music Hall Renovation Funding Gets $12 Million Boost"