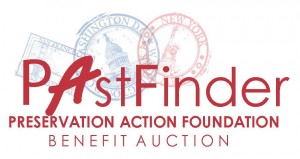 Last Chance auction items are perfect for holidays gifts to friends, family, and yourself! We have travel packages to DC, Detroit and more. See all items here! →
Our annual auction is Preservation Action Foundation's largest fundraiser and we appreciate your support this year in Savannah.  The dollars in auction funds raised go to support the mission of the Preservation Action Foundation.
The proceeds from this event are used to assist in education and training, advocacy for preservation policy, and programs such as the Preservation Action Foundation's Advocacy Scholars throughout the United States. Our most visible contributions to preservation advocacy are; a weekly Legislative Update, organizing National Historic Preservation Advocacy Week, and Advocacy Scholars. The Preservation Action Foundation is a 501(c)(3) entity; your prize donation is tax deductible to the extent allowed by law.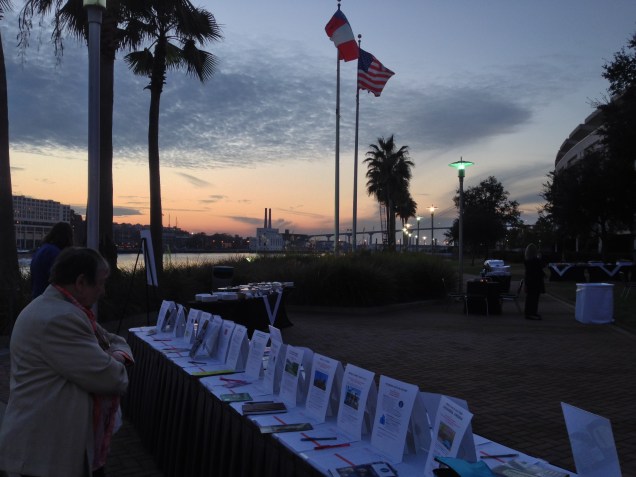 Auction Sponsors
A. Roy Smith

Yolita Rausche
Michael Holleran
Peg Breen
Jenny Spreitzer
Philip Thomason
Trisha Logan<br>
Auction Donors
Adventures in Preservation
Alta Club
Antrium 1844 Country House Hotel
Baltimore Symphony Orchestra
Benjamin Harrison Presidential Site
Brenda Barrett
Buffalo Heritage Unlimited
C&O Canal Trust
Callenwolde Fine Arts Center
Columbia Gorge Hotel
Cincinnati Museum Center
City of Alexandria
Cleveland Restoration Society
Downtown Cultural Pass
Foundation for Historical Louisiana
Frank Lloyd Wright Trust
Fox Theatre
Hillwood Estate
Hilton Cincinnati Netherland Plaza
Historic Richmond
Historic Urban Plans, Inc
Histpres
Hotel Monaco Alexandria
Jekyll Island Club Hotel
Ladew Topiary Gardens
Landmark Society of Western New York
Linden Row Inn
Lord Baltimore Hotel
Marlene Richardson
Melrose Plantation
Metropolitan Hotel at the 9
Michigan Historic Preservation Network
Nancy Finegood
National Preservation Institute
New York Landmarks Conservancy
Oheka Castle
Oregon Historical Society
Palmer Hotel Chicago
Penny Jones
Preservation Arlington
Preservation Maryland
Pittsburgh History & Landmarks Foundation
President Lincoln's Cottage
Restore Oregon
San Antonio Conservation Society
Second Generation Theatre
Skyscraper Museum
Society of Architectural Historians
The Mount Vernon Ladies' Association of the Union
Tom Moriarty
Utah Heritage Foundation
West Baden Springs Hotel
Westin Book Cadellac Hotel
Woolworth Tours
Woolly Mammoth Theatre
Yolita Rausche
Questions?
Call 202-463-0970 or email foundation@preservationaction.org.
Last Chance Auction Items
Some great travel packages, experiences and items remain from our Auction this year! These are perfect last-minute holiday gifts for your family, friends, colleagues – or even a treat for yourself! If you have any questions, call 202-463-0970. To purchase an item, click the Bid button below the package you want. Enter the minimum bid – and off you go (to a secure credit card processing page)! We will mail these out to you ASAP, if you need them by a certain date, please call 202-463-0970.
Select the Auction item you are interested in from the dropdown menu below, then off you go to a secure donation page to the Preservation Action Foundation. If you'd like to pay by check, please call 202-463-0970.
Richmond: Rich in History – Sold!
Lustron Home Panel – Sold!
Not D.C. As Usual
Value: $1100/Bid: $495
Donors: Tom Moriarty of Retail Development Strategies, Woolly Mammoth Theatre Company and The Hillwood Estate
If you're a DC area resident, or just want to experience a rare and new side of the Capital, this package is for you!
Let Preservation Action Foundation Chairman, Tom Moriarity, take you on a personal tour of Washington, DC, exploring Capitol Hill, Georgetown, the National Cathedral and several neighborhoods, on a combined  driving/walking tour to include lunch and all needed admissions. A priceless experience!
Visit "Where Fabulous Lives," The Hillwood Estate, that features a Georgian mansion with the most comprehensive collection of Russian imperial art outside of Russia, a distinguished 18th-century French decorative art collection, and twenty-five acres of serene landscaped gardens and natural woodlands.
Take in contemporary theatre thanks to Woolly Mammoth Theatre Company offering two tickets to the 2014-2015 season.
Michigan Milestones
Value: $495/Bid: $222
Donors: Michigan Historic Preservation Network, The Inn on Ferry Street
The Michigan Historic Preservation Network invites you as their guest to their annual conference during National Preservation Month, in Midland, MI on May 14-16, 2015. Enjoy also a one-year membership and mug.
Spend the night in Detroit  at the Inn on Ferry Street in Detroit in a Queen Deluxe. Included in the overnight stay is Breakfast in the Scott House, WIFI, parking and Shuttle Service anyways within a five mile radius of the inn. Based on availability.
FYI – Midland and Detroit around less than two-hours away from each other.
Adventures in Preservation
Value: $800/Bid: $360
Donors: Adventures in Preservation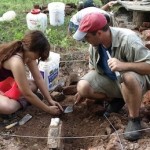 AiP envisions a world where people use, understand, and appreciate historic buildings that are vital to economic and environmental sustainability and preserve cultural identity.
Adventures in Preservation is offering one spot in the "Linking Archaeology with Preservation at Fairfield Plantation" adventure in Glouster, VA, either June 7-13, 2015 or August 16-22, 2015. This registration includes home-stay lodging, breakfasts and lunches, field trips, and training and materials. Transportation not included.
Richmond: Rich in History
Value: $444/Bid: $200
Donors: The Linden Row Inn, Historic Richmond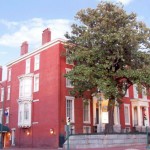 Linden Row Inn was lovingly restored in 1988 as a full-service Inn. The original architecture was meticulously maintained and most of the rooms are furnished with authentic antique pieces from the middle and late 1800's. Today, the hotel is on the National Register of Historic Places and is managed by Savara Properties Inc. The property is regarded as the nation's best surviving row of Greek revival architecture. Enjoy a one-night stay.

Historic Richmond, instrumental in the restoration of Linden Row Inn, invites you to a private tour of Monumental Church, ca. 1814 and designed by Robert Mills, and two Quiot Club memberships, which provides access to monthly gatherings at unique locations for behind-the-scenes tours and includes drinks and hors d'oeuvers.
Liden Row Inn expires November 11, 2015. Historic Richmond offerings to be coordinated directly with winner. 
Luston Home Panel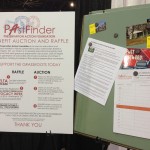 Value: $500/Bid: $250
Donors: Preservation Arlington
Truly for the preservationists or modernist who has everything – except for this!
Arlington, VA boosted a dozen Lustron mid-century pre-fab houses but has lost several to demolitions and tear-downs. Preservation Arlington preserved individual home panels from this loss and donated this priceless item! It makes a terrific magnetic bulletin board, office art work, and a reminder of the recent past. Measures 2 feet by 2 feet.