<!–/ .post-meta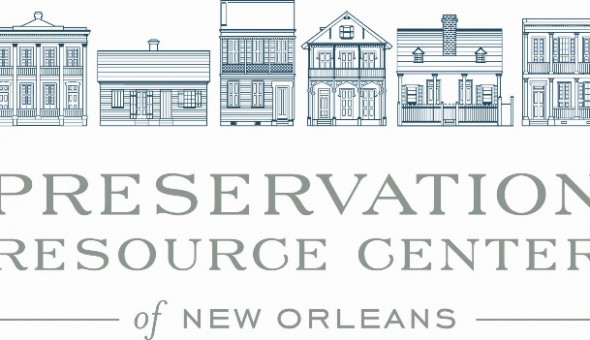 Executive Director of the Preservation Resource Center of New Orleans, Patty Gay, reported on her recent advocacy work in her state in "Preservation Time in Washington and Baton Rouge," originally published in her organization's monthly magazine, Preservation in Print, the most frequently published preservation periodical available. Posted on the Preservation Action website with permission.
Preservation Time in Washington and Baton Rouge
New Orleans preservationists have been traveling to Washington and Baton Rouge seeking support for preservation funding and the state and federal rehab tax credits. We enthusiastically work on this because historic preservation programs have a major impact on economic development in Louisiana, as well as on quality of life in neighborhoods, towns and cities across the state.
With more support for preservation programs that bring empty and underutilized commercials buildings back into commerce and draw residents to the urban core of the city, there would be more tax revenues for education and other services that state and local governments are expected to provide. Plus, the end result of every preservation project makes any place more attractive for additional investment.
Our delegation to Washington included George Brower, Hal Fairbanks, Tara Hernandez and me from New Orleans, Carolyn Bennett and Ben Dupuy from Baton Rouge, Rod Scott from Mandeville, and Nicole Hobson-Morris who presented reports prepared by the State Historic Preservation Office (SHPO) on preservation activity in every congressional district.
In Washington we had the following requests to Louisiana Members of Congress from Louisiana:
a
Support the Historic Preservation Fund (HPF) at $55.9 million for the entire country. This fund goes to SHPOs in every state and is essential for those offices to process rehab tax credits, maintain the National Register program and process Section 106 reviews as required in the National Preservation Act of 1966. The HPF, which comes from offshore oil lease revenues, was authorized at $150 million per year in the 1970s, but has never again come close to an allocation of that size. All Congressional House representatives have been urged to sign on to the "Dear Colleague" letter in support of the HPF at $59 million (for the entire country).
b
Support the Creating American Prosperity through Preservation Act (CAPP), which includes enhancements to the federal rehab tax credit, or historic tax credit (HTC). These include increasing the percentage of rehab costs for smaller projects from 20 percent to 30 percent, and a measure that would make it easier for non-profit organizations, including schools, to access the credit. We urge all Louisiana congressional representatives to become sponsors for this bill.
c
Join the bi-partisan House Preservation Caucus, co-chaired by Mike Turner, R-Ohio and Rush Holt, D-New Jersey. Thank you Cedric Richmond and Rodney Alexander for signing on last year. We hope all other representatives from Louisiana will join this caucus since preservation programs have such a great economic impact in Louisiana.
In Baton Rouge preservationists from across the state are working on several bills that would maintain the effectiveness of the state rehab credits (both income-producing and homeowner), should the existing tax structure change:
a
HB 630, relative to the commercial tax credit, is sponsored by Representatives Leger, Brossett, Buford, H. Burns, Jefferson, Moreno and P. Williams as well as Senator Morrell.
b
SB 208, a bill running concurrently with HB 630 and also relative to the commercial tax credit, is sponsored by Senator Riser and Buffington and Representatives Leger and P. Williams.
c
SB 64 (Morrell) would extend the commercial rehabilitation tax credit until 2020. The tax credit is currently scheduled to sunset at the end of 2015.
d
SB 197 relative to the homeowner rehabilitation tax credit is by Senators Riser and Morrell and Representatives Buford and P. Williams.
We are grateful for all of the sponsors of the above bills and urge PRC members to contact them in support of their efforts to preserve the effectiveness of the state rehabilitation tax credits.
Further, PRC is monitoring several other bills introduced during this legislative session, including:
a
HB 256 (Williams) is a constitutional amendment that provides for the redemption period for blighted, abandoned, uninhabitable or hazardous property sold at tax sale. The current law provides that, in New Orleans, abandoned or blighted properties sold at tax sale are redeemable for 18 months after the date of retardation of the tax sale. The proposed constitutional amendment would be applicable statewide and shorten the redemption period to 12 months after retardation of the tax sale. (Note: the bill was amended on April 10, changing the redemptive period statewide to 18 months as is the law currently in New Orleans, eliminating the 12-month limit.)
b
HB 377 (Leger) creates a tax credit registry to track transfers, claims and refunds of tax credits, including the rehab tax credits.
c
HB 444 (Burrell) and HB 587 (Robideaux) calls for legislative review of all tax credits, including the preservation tax credits. (There already exists an administrative review for tax credits.) The House Committee on Ways and Means and the Senate Committee on Revenue and Fiscal Affairs would review tax credits to determine if the economic benefit provided by such credit outweighs the loss of revenue realized by the state as a result of awarding such credit. The committees would make recommendations by March 1, 2015, to continue or terminate the credit. Preservationists would welcome such a review, as rehab tax credits have been proven through many studies to generate more tax revenues than credits given.
d
HB 501 (Moreno) extends the sunset of the musical and theatrical production investment income tax credit, which allows the rehab tax credit to be used for the renovation of historic theaters and support facilities.
e
HB 516 (Leger) expands the authority of the Ernest N. Morial-New Orleans Expedition Hall Authority, including authorization of a Phase V expansion project. Of specific concern to preservationists, the bill also authorizes the Convention Center to fund the demolition of the World Trade Center building.
f
HB 546 (Moreno) and HB 595 (Abramson) regards the transfer or lease of the historic New Orleans Adolescent Hospital campus. Neither bill addresses reuse of the existing structures.
•
g
HB 657 (Abramson) would legally obligate the Department of Safety and Permits to make permits and other information available on the internet within a specified time period.
h
SB 140 (Morrell) enables (but does not mandate) the City of New Orleans to establish a maximum penalty at $5,000 or imprisonment of six months in the parish jail for violations of any parish ordinance, including code enforcement. Currently the statutory cap for such violations is $500 per instance per day, which must be documented each day.
Follow PRC's blog and Facebook page for periodic updates on the Louisiana legislative session and, if needed, for requests to preservationists to take action. Also follow PRC advocacy on Twitter @PRCNO for live tweets from legislative committee meetings and from the House and Senate chambers. Most importantly, please be sure to thank those legislators who are working diligently for preservation in this legislative session. Find out how to contact them by visiting PRC's blog at blog.prcno.org.