<!–/ .post-meta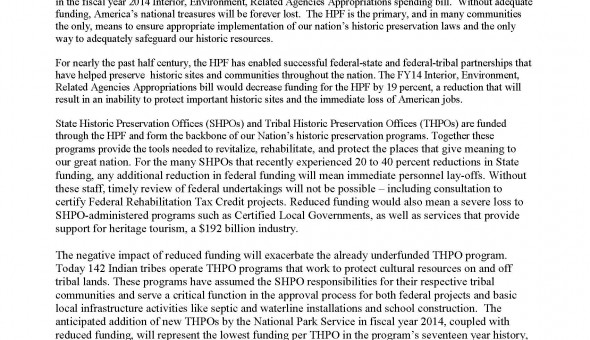 Take Action Now to Restore HPF Funding
We reported last week that the House Interior Appropriations Subcommittee approved a drastic 19% cut to the Historic Preservation Fund. Today the full House Appropriations Committee will vote on the Interior Appropriations Bill.
Representative Jose Serrano (D-NY), a member of the Historic Preservation Caucus, plans to introduce an amendment during the hearing that will restore HPF funding to last year's levels. We need our members who have Representatives on the Appropriations Committee to contact them now and urge support for the Serrano amendment.
See our organizational sign-on letter as an example. For more information check out our Appropriations Committee Page. If you seek guidance on how to contact your Representative, check out our Lobbying 1-2-3 page.
<!–/ .post
<!– Start Commentform <!– #respond