<!–/ .post-meta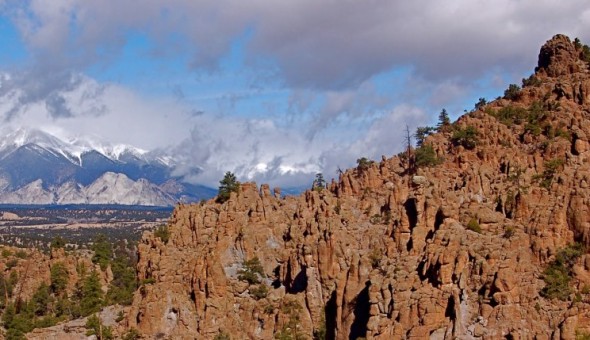 Preservation Action, Legislative Update
Volume 16, Number 48, December 6, 2013 →
Hearing Set for Interior Nominee
The Senate Energy and Natural Resources Committee has set December 12, 2013 as the hearing date for Rhea Sue, President Obama's nominee to become the next Assistant Secretary of Fish and Wildlife and Parks. Preservation Action staff will monitor the hearing and update our members as the date of her final confirmation vote before the Senate.
Budget Deadline Looms
The Budget Committe chairs, Rep. Paul Ryan (R-WI) and Sen. Patty Murray (D-WA), have set a deadline of December 13, 2013 for a final deal. Murray and Ryan are apparently close to a deal, with only a few billion dollars between their respective budget proposals. The deal will reportedly set spending at around $1 trillion for the year—lower than the number proposed by Senate Democrats but higher than the levels set a sequestration that are favored by many House Republicans. Ryan and Murray are keeping their cards close to the vest so numbers for specific programs, like the Historic Preservation Fund, have not been released. However, House Republicans have said that they will not support tax hikes in the package. More likely are increases in user fees for items such as plane tickets. Preservation Action will update our members when a final budget proposal is released.
Udall Proposes New Monument
Sen. Mark Udall (D-CO) announced he will introduce legislation to officially nominate Browns Canyon, made up of approximately 22,000 acres of land adjacent to of a popular whitewater rafting recreational area, as a National Historic Monument. The legislation, known as the Browns Canyon National Monument and Wilderness Act, will address nature conservation by adding 10,500 acres of protected land, require a coordinated management plan for managing visitor use and resources, and maintenance will continue to be handled by the Bureau of Land Management and the U.S. Forest Service with the Colorado Division of Parks and Wildlife. Official designation often leads to increased visitation, and the measure is supported by commercial and conservation interests in Colorado, alike. There are 108 National Monuments nationally and 7 in Colorado.
Read Sen. Udall's Full Press Release →
U.S. Capitol Dome Celebrates Sesquitennial
On December 2, the U.S. Capitol Dome celebrated its 150th anniversary. Designed by Thomas Walter, the dome's initial plans did not include cost estimates or construction plans—but it continues to captive members of Congress and millions of visitors to the Nation's capital each year. CBS' 60 Minutes did an in-depth interview with Stephen Ayers, the Architect of the Capitol.
Watch the "60 Minutes" Special →
Advocacy Scholars Program – Call for Papers
We're pleased to announce the inaugural year of our Advocacy Scholars Program and are offering a limited number of scholarships to National Historic Preservation Advocacy Week to be held March 3 through 6 in Washington, DC. The scholarship includes complimentary registration to Advocacy Week and a $500 stipend, generously sponsored by HRI Properties. Click here for details on the program.
Program Details and Downloadable Flyer to Share →
Share your Preservation Project Stories
As preservationists, we know that each building we research or rehab has a story to tell; as practitioners working within the federal preservation program, we know that each preservation project has it's own story, too. And that's the story we want to tell.
What federal programs have you utilized in your projects? This will be an ongoing project with a rolling deadline, please submit stories of 500 words or less, accompanied by photos, to Meagan Baco, mbaco@preservationaction.org to be shared on our website.
<!–/ .post
<!– Start Commentform <!– #respond