<!–/ .post-meta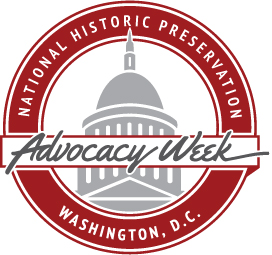 Preservation Action, Legislative Update
Volume 18, Number 42, December 04, 2015 →
Lawmakers Continue Work on Omnibus Spending Bill as Shutdown Looms
Lawmakers continue to work on an Omnibus spending bill which will set appropriations for FY 2016. The government is currently operating under a continuing resolution which maintained FY 2015 spending levels until Dec. 11th. There is potential of a government shutdown if a deal can not be reached by midnight on Dec. 11th, both Republican and Democrat lawmakers believe a government shutdown will be avoided.
Currently the Historic Preservation Fund is funded at $56.4 million, of that $46.9 million is for State Historic Preservation Offices (SHPO), $8.9 million for Tribal Historic Preservation Offices (THPO), and $500,000 in grants for underrepresented communities. The FY16 House Interior Appropriations bill called for a $9 million increase to the HPF. The House bill included level funding for SHPOs and THPOs, included $6.5 million to preserve sites and stories associated with the Civil Rights Movement, and $2.5 million to civil rights sites at Historically Black Colleges and Universities.
Despite potential increases for the HPF, the program remains unauthorized. On September 30th authorization for the HPF was allowed to expire. The expiration of the HPF creates uncertainty for the future of one of our nation's most important  historic preservation programs. Tell congress to reauthorize the HPF today! Preservation Action will continue to lobby for immediate reauthorization of the HPF and will bring you the latest on the appropriations process as it develops in the coming weeks.
Conference Committee Draft of Transportation Reauthorization Includes Harmful 4(f) Provisions
The conference committee tasked with working out the differences in the Senate and House passed versions of Transportation Reauthorization, released their conference report, titled Fixing America's Surface Transportation (FAST) Act, this week. The report once again contains provisions under Section 1301 that severely undermines one our strongest historic preservation laws, section 4(f) of the Department of Transportation Act. Section 1301 of the FAST Act would eliminate the requirement under section 4(f) that transportation projects "use all possible planning to minimize harm" to historic resources when alternatives are deemed not feasible or prudent. Similar provisions were included in the previous House and Senate versions of the bill.
With lawmakers facing a deadline of midnight, tonight before funding runs out, the FAST Act quickly passed the House and Senate without amendment (which would have further delayed the process). The bill now moves to the President's desk where he is expected to sign the legislation into law.
Section 4(f) has stood the test of time, protecting our historic resources from ill-advised and poorly planned transportation projects for the past 45 years. Protecting places like the French Quarter in New Orleans and Fort McHenry in Baltimore that could have been lost if it wasn't for Section 4(f). Preservation Action is disappointed in the inclusion of section 1301 in the final bill and will continue to advocate for the protection of our country's most important historic preservation laws.
Preservationists……..to the Hill!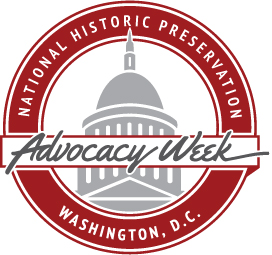 Preservation Action and the National Conference of State Historic Preservation Officers (NCSHPO) are excited to announce the 2016 National Preservation Advocacy Week will be Tuesday, March 8th through Thursday, March 10th at the Liaison Hotel on Capitol Hill. Our annual advocacy week brings 250 preservationists to Washington D.C to promote sound preservation policy and programs.
Make your hotel reservation today! It's never too early to start making travel plans. Call 1-877-499-5277 and use event code "NHPAW" to lock in the special $229/night rate.
Check out the Preliminary program below along with the official Save the Date. Full event registration will be available in early January, be sure to check out www.preservationaction.org/advocacy-week for the most up to date information.
Tuesday, March 8, 2016
Preservation Action Annual Meeting
SHPO and FPO Forum Invitation
Advocacy Lunch with Keynote Speaker (TBD) Ticketed
Policy & Issues Updates and Trainings
NCSHPO Reception & Banquet Ticketed
Wednesday, March 9, 2016
Hill Visits
Hill Reception Ticketed
Thursday, March 10, 2016
NCSHPO Annual Meeting
Sendai Disaster Risk Framework Session Invitation (for State & Local Historic Preservation Officers)
Support Preservation Action Foundation While Completing Your Holiday Shopping
We hope everyone out there had a great Thanksgiving and we wish you all a great holiday season. As many of you will be finishing (or just beginning) your holiday shopping we wanted to remind you that you can support the Preservation Action Foundation with the purchases you already make on Amazon. Simply add Preservation Action Foundation as your charitable organization on Amazon Smile today and .5% of any purchase you make will be donated to the Preservation Action Foundation. It is a quick and easy way to support all of the hard work we do.
Support Preservation Action Foundation by Shopping at Amazon Smile Today!→
ACHP Announces 2016 Training Schedule
The Advisory Council on Historic Preservation announced their 2016 training schedule. Training sessions in Section 106 review essentials and advanced seminars will be available nationwide. Visit ACHP's website for complete registration details and pricing.
National News
Al Jezeera America: "Climate Change Threatens to Wash Away Cultural History"
Strong Towns: "Why Historic Preservationists Make Saving Historic Urban Landscapes Difficult"
Stories From Around the States
Kentucky: "Project Seeks LGBT Histories and Historic Places"
Mississippi: "Hopeful Signs for Restoring State's Historic Tax Credits"
New York: "Historic Ocean Liner Won't be Turned to Scrap Just Yet"
<!–/ .post
<!– Start Commentform <!– #respond