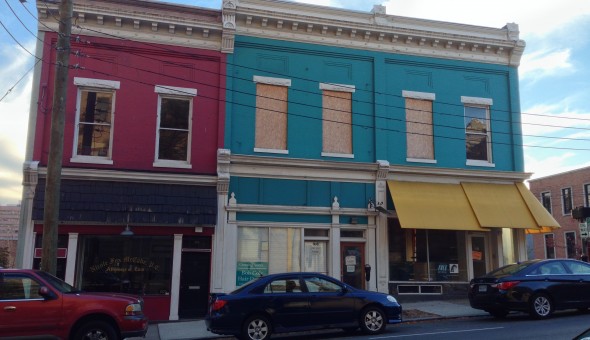 As preservationists, we know that each building we research or rehab has a story to tell; as practitioners working within the federal preservation program, we know that each preservation project has it's own story, too. And that's the story we want to tell.
Preservation Action takes the grassroots preservation agenda to Capitol Hill, issues like increasing the Historic Preservation Fund level and State and Tribal Historic Preservation Office programs and budgets,and retaining and improving incentives programs like Historic Tax Credits, and jumping in when disaster strikes to include preservation in recovery funds.
What federal programs have you utilized in your projects?
Did you complete a much-needed resource survey with a SHPO-funded grant?
Did your statewide organization administer funds in a historic neighborhood after a disaster?
With private and/or public partners did your firm rehabilitate a building using federal tax credits?
Did your statewide advocate for a state tax credit or other program to incentivize preservation, we want to hear about your advocacy efforts, too!
Example Post
For inspiration, please see our member Walker C. Johnson's writing about the importance of the availability of historic tax credits to complete the rehabilitation of a former Post Office in Naperville, IL.
Read Walker's Preservation Story → 
In the real world of preservation, one must understand the importance of the bottom line. Therefore, the opportunity to obtain historic tax incentives is a very important tool for preservation of historic buildings. Existence of this tool is often the deciding factor in choosing to reuse an existing historic structure or demoing the structure to rebuild from scratch. The use of tax incentives for historic preservation allows affordable reuse of buildings embedded in our cultural past which would otherwise become obsolete.
Submission Guidelines
Submit your Story to be included on the Preservation Action website, and shared through social media, highlighting your work and that of your company or organization. Follow these guidelines, and/or address your questions to Rob Naylor at 202-463-0970 or rnaylor@preservationaction.org.
Please email the following to rnaylor@preservationaction.org:
In the email text or a Word document, 500 words or less about your preservation project, please include any federal preservation programs you may have utilized and the outcome or current status of the project.
JPG images with photo credits and captions, like Before/Afters, to accompany your story (please do not embed your images in a Word document).
Links to websites or PDF downloads with more information.