<!–/ .post-meta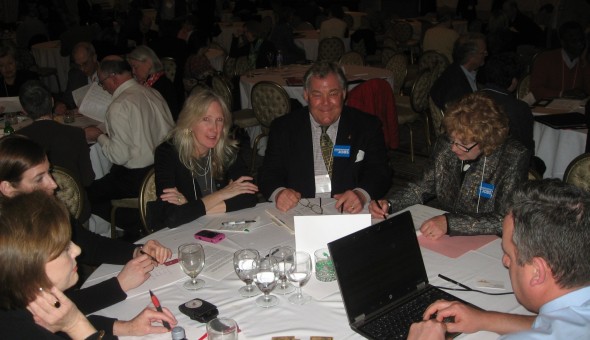 Your agenda is our agenda. Preservation Action started asking the grassroots about their preservation priorities in 2005, so that we can develop and implement the most relevant legislative strategy addressing our member's biggest issues each year.
Our 2014 Grassroots Survey is available online for you to complete; this 13 question survey can be completed in 10-15 minutes and it provides the necessary state and local insight to drive our agenda in the year to come.
We know that this survey will reach a diverse group of preservationists; government employees, architects, lawyers, and students. All voices are welcome and your responses are anonymous, so please share this survey with your networks after completing it yourself.
Take the 2014 Grassroots Survey →
Results of the 2013 Survey
Preservationists were first asked to pick their most important preservation policy issue. Here are the results:
Funding of the Historic Preservation Fund – 28.9%
Preserving the Federal Rehabilitation Tax Credit – 19.8%
Improving the Federal Rehabilitation Tax Credit – 14.9%
Improving the Visibility and Effectiveness of the Federal Historic Preservation Program – 14%
Preservationists were then asked to rank twelve preservation legislative agenda items in order of importance. Here are the results:
Protecting the Federal Historic Tax Credit
Funding for State and Tribal Historic Preservation Offices
Improving/Enhancing the Historic Tax Credit
Pressure to Bypass or Weaken Preservation Laws ("Streamlining")
Challenges of a Growing Tribal Historic Preservation Program
Brick and Mortar Funding Opportunities
Funding for Public Lands and Battlefields
Sustainability and Energy Efficiency
Implementation of New Transportation Law
National Heritage Area Funding/Program Language
Increasing Diversity in Preservation
Funding for Disaster Recovery
Past Priorities and Survey Results