<!–/ .post-meta
Preservation Action, Legislative Update
Volume 17, Number 29, August 15, 2014 →
Majority Leader Releases Priorities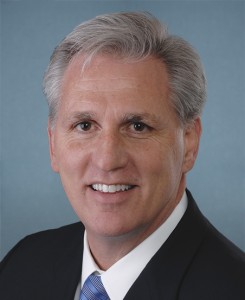 During the congressional recess, GOP House leadership is organizing and outlining priorities for Congress to take up after the summer recess. Incoming House Majority Leader, Kevin McCarthy (R-CA) released a memo outlining three priorities which included economic growth, gas prices, and health care. Absent from the list of priorities was a continuing resolution to avoid a government shutdown on Sept. 30th. McCarthy was elected to serve as the new House Majority Leader after Rep. Eric Cantor (R-VA) loss his seat in the primary and stepped down from the post.
Read more about the House Majority Leader's priorities by clicking on the link below.
McCarthy Sets up Votes on Messaging Bills Ahead of Midterms →
Upcoming State Events
16th Annual National Tribe Preservation Conference
The National Association of Tribal Historic Preservation Offices (NATHPO) will be hosting their annual National Tribe Preservation Conference Sept. 8-12th 2014 in Milwaukee Wisconsin. The conference will be held at the Potawatomi Ho tel & Casino in Milwaukee Wisconsin. If you are interested in presenting, you can submit a presenter proposal here. Follow the link below for more information on the conference.
National Tribe Preservation Conference →
Hawai'i Heritage and Hospitality Forum
Registration is now open for the inaugural Hawai'i Heritage and Hospitality Forum, to be held on Friday, October 31, 2014 in the Hawai'i Convention Center in Honolulu. The one-day Forum will bring together members of both the travel industry and Hawai'i's heritage stewards to explore ways in which historic and cultural-oriented travel contributes to preserving Hawai'i's unique sense of place and provides and high-quality experience for visitors.
For more information, you can visit hhh.historichawaii.org/ or by emailing forum@historichawaii.org
Story of Texas Workshop: Telling your story in bigger and better ways
Bob Bullock Texas State History Museum in Austin Texas is hosting the Story of Texas Workshop on Sept. 8th 2014. The one-day workshop will focus on exploring storytelling––the ways we communicate to educate, influence, and persuade.  Online registration is available on Bullock Museum website through August 23. For more information on the workshop visit the link below.
Preservation Action Election Watch
Elections of Congressional representation in the US House of Representatives and US Senate are important acts of civic participation. This election, historic preservationists have an opportunity to engage candidates on the historic preservation issues important to you and your communities. Congressional leaders supportive of historic preservation are retiring from offices in the House of Representatives and the Senate.
Who's Leaving Congress
Upcoming Primaries
Alaska: August 19
Arizona: August 26
Connecticut: August 12
Delaware: September 9
Florida: August 26
Guam: August 30
Massachusetts: September 9
New Hampshire: September 9
Rhode Island: September 9
Vermont: August 26
Wyoming: August 19
National News
Boston Globe– "The Great Historic House Museum Debate"
Huffington Post-"The Politics of Preserving African American Historic Sites"
Stories From the States
Vermont– "State Awards Tax Credits for Downtowns"
Missouri– "U.S Bank Closes on Financing for Arcade Building Rehab"
Mississippi– "Mississippi Delta Designated Official National Heritage Area- Celebration Set for Aug. 21st"
<!–/ .post
<!– Start Commentform <!– #respond